Sodré Laboratory receives CAP accreditation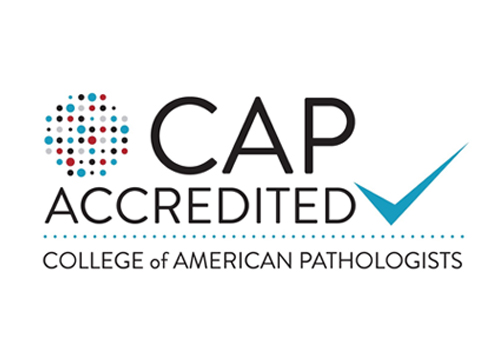 The College of American Pathologists has granted to sodré laboratory its CAP accreditation, which is an important international quality recognition.
"It is an honor to receive this accreditation. CAP has always been a reference for us and this certification is a confirmation that we are on the right path, always seeking excellence in our results."
– Dr. Lucelaine Gonçalves Morales – President and Director of Laboratório Sodré.
"The CAP Certification shows the entire commitment of Laboratorio Sodré in the continuous search for improvements. It is an international recognition of a work that has been consolidating and improving in order to provide high quality services."
– Dr. Angela Cavallini de Pietro – Technical Director of Laboratório Sodré.
It is important to emphasize that the U.S. Federal Government recognizes the COLLEGE OF AMERICAN PATHOLOGISTS Accreditation Program, initiated in the early 1960s, as being equal to or more stringent than the government's own inspection program.
Conquering national and international reference accreditations, Laboratorio Sodré confirms every day its commitment to offer superior quality in all processes, in addition to having the highest standard of service and guaranteeing total safety and reliability in the results of its analyzes.
Our CAP accreditation joins others of the same importance already obtained by Laboratório Sodré, such as ISO 17025 and ISO 9001. In addition, Sodré also participates periodically in proficiency tests from organizations like SOHT, PNCQ, Controllab, LGC Standards and ARVECON GmbH, all proving the efficiency and effectiveness of the processes performed.
Laboratório Sodré has recognized expertise in the hair drug test market and makes constant investments in innovative solutions.
CAP Number: 8313438 | AU-ID: 1848315 | Sodré Laboratory • Lins, SP, Brazil